Eurasia Global has defined the owners of the grant amount of 12 million rubles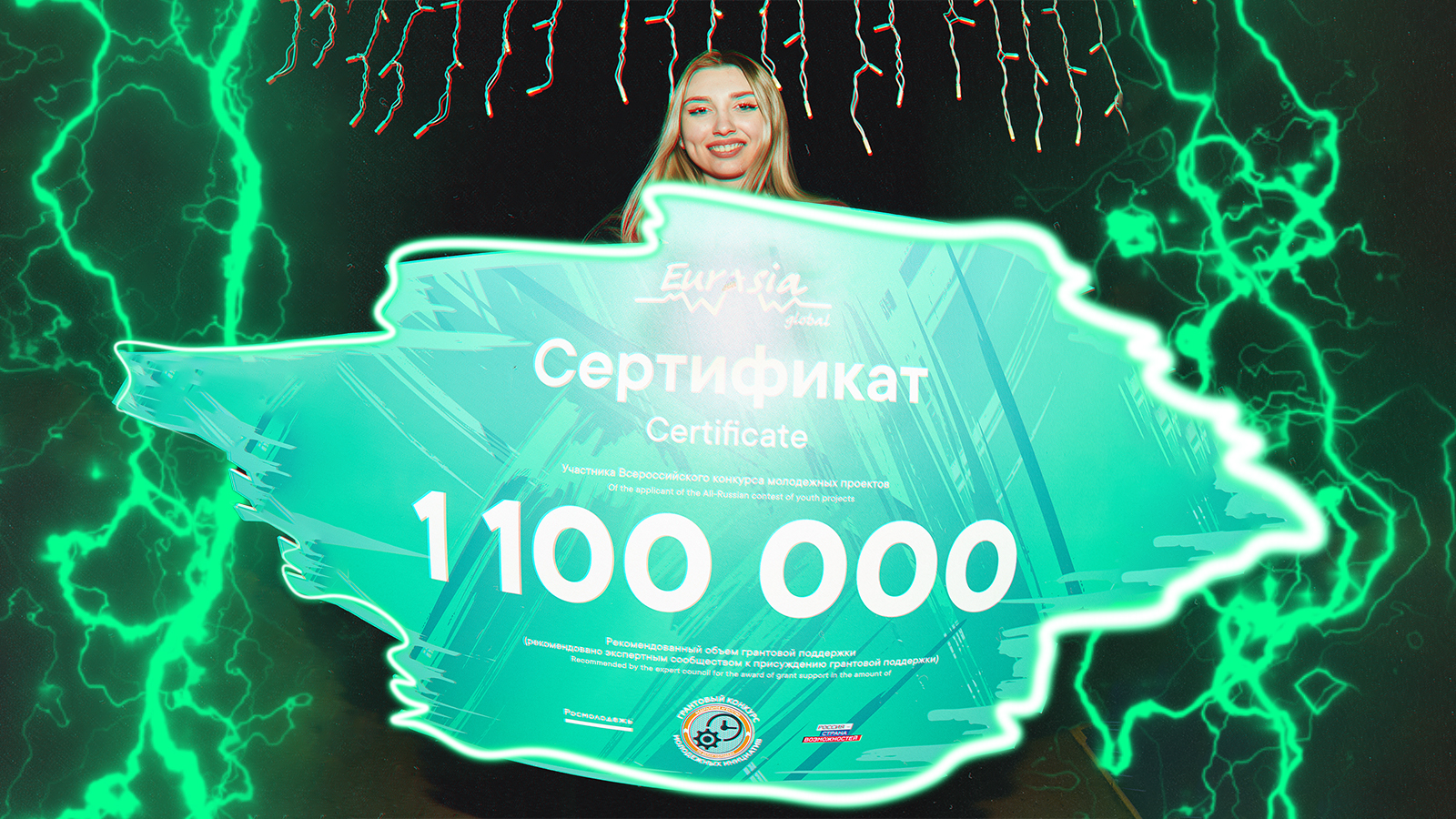 The Closing of the International Youth Forum Eurasia Global took place in Orenburg on September 7. This year the Forum brought together about 500 young people in an offline format and more than 1,500 young opinion leaders online - representatives of 106 countries in total. The Forum is being held from 2 to 8 September.
This year, the creative economy became the cross-cutting agenda of the Forum, which was revealed both within the framework of the Business program and on partner sessions. The Business program was represented by four special tracks.
Speakers-practitioners in media and social networks from Russia, Italy, the USA, Colombia, Switzerland, Great Britain, Luxembourg, Finland and Canada told how a young specialist can create a personal brand and be in demand in this world. As a result, an international community of young entrepreneurs and those who want to become them was formed, as well as a map of opportunities in different countries for the development of a modern entrepreneur. The ways of solving global social and environmental problems were outlined.
Public figures, thinkers and activists from Russia, Europe and Africa identified the most popular competencies and studied the processes of transformation of education and effective adaptation to changes.
Let us remind, that Vladimir Putin, the President of Russia, noted in his address to the Forum that: "The priority place on the agenda is occupied by the issues of promoting the values of the Russian language and literature, forming an objective, truthful image of Russia in the world as a friendly, open to partnership state. This year has been declared by the UN as the "International Year of the Creative Economy for Sustainable Development". This is a great opportunity for you to contribute to solving the most important tasks facing the national economies, to the development of youth entrepreneurship, science, technology, and creativity."
At the official Closing, the results of the All-Russian competition of Youth projects of Rosmolodezh, which is part of the "Russia - the land of opportunities" platform, were summed up, and the presentation of recommendation certificates for grants to Russian participants took place.
In total, 78 applications were submitted at the Forum, of which 34 projects were publicly presented to the experts of the competition. As a result of the public protection of projects, 15 Forum participants received recommendation certificates for grants totaling 10 million rubles.
For foreign participants at the Forum, the Alexander Gorchakov Public Diplomacy Support Fund held the Grant competition, within the framework of which 9 best projects were supported for a total amount of 2 million 200 thousand rubles: 4 grants of 300 thousand rubles and 5 grants of 200 thousand rubles. More than 90 applications were submitted for the competition from Iraq, Afghanistan, India, Moldova, Mexico and other countries. All projects were aimed at international cooperation.